Moorbey'z Blog
by Santa Cruz Police News
The Santa Cruz Police Department announced they will be partnering with 7-Eleven stores to launch "Operation Chill," which is code for a program that attempts to affect the behavior of kids, and change their perception of the police department, by bribing them with free slurpees.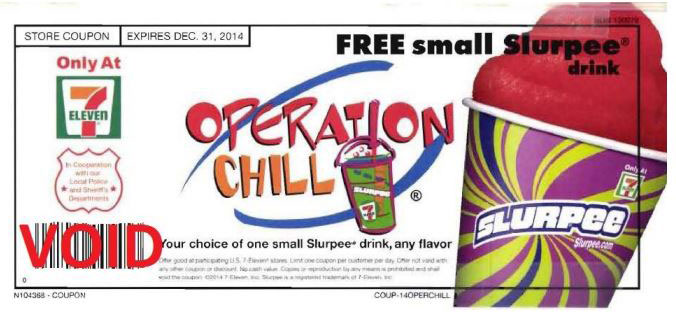 operation_chill.jpg
SCPD
issued the
press release
on July 28:
"Courtesy of 7–Eleven, officers are hitting the streets with "Operation Chill" coupons. When officers observe kids exhibiting good behavior, they can issue an "Operation Chill" coupon. The coupons are good for a FREE small Slurpee® drink at any one of the four 7–Eleven Stores in the City of Santa Cruz. "
The press release included additional free advertising for the local 7-Eleven stores by including their store addresses.
The press release goes on:
"Since its inception in 1995, Operation Chill has allowed police departments to issue more than 12.5 million…
View original post 129 more words